BirdWeb: Seattle Audubon's Guide to the Birds of Washington State
Bird of the Week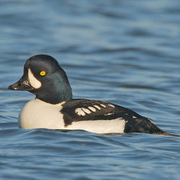 Want to catch a glimpse of the distinctive iridescent purple head contrasted by a white crescent shaped eye patch of the male Barrow's Goldeneye? Or the head pumping, wing flapping winter courting behavior as this handsome guy works to find a mate?
Birding Site of the Week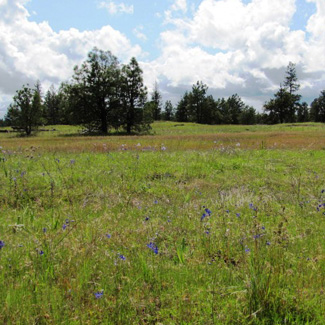 The habitat at Turnbull contains aspen- and alder-rich wetlands, higher-elevation steppe, and ponderosa pine forest. Of the nearly 300 species of birds, look for Black Tern, Redhead, Ruddy Duck, Cinnamon Teal, Eared Grebe, and Grasshopper and Lark Sparrow. Shorebird migration is ramping up in July, bringing twenty-five species of sandpipers and plovers to the diverse complex of ponds.
Get Involved with SAS
Seattle Audubon has numerous resources available to you.